NOVEL INFO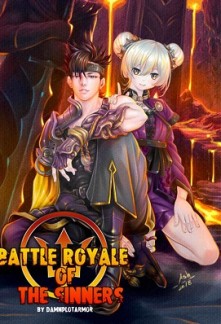 Author:
DamnPlotArmor
Alternative Names:
N/A
Genres:
History
Status:
Completed
Summary
Tong, a sinner who was suffering endless torment in hell because of his mistake he had done in his previous life, was giving other chance to redeem himself by the devil.
All he had to do was participating in the redemption program, organized by the gods and the devils. He would be reincarnated as a random citizen of China during the end of the era of the East Han, and the prelude of the era of the Three Kingdoms. He would also retain his memory and a cheat skill that he designed for himself.
Tong later found himself reincarnated as Zhang Tong, the son of the Yellow Turbans leader, Zhang Jiao.
The problem didn't end with just the dilemma of the Yellow Turbans Army. It appeared that other than him, there were 99 others from the modern world that reincarnated into this timeline with him as well.
This redemption program by the gods and devils didn't seem to be simple. There was definitely something fishy going on.
Then the hidden agenda revealed itself to the reincarnators. Zhang Tong had to utilize everything by any means necessary to survive this ordeal.
————————————————–
Warning: It's a story with deranged characters that MC and friends won't get a smooth sailing life forever like the other typical WN novels.
Patience and high tolerance are required for this novel. Constant nerfs, plot twisted, and changes in the story are expected.
All RoTK fans should also be warned. I don't follow the trends of historical events. All characters and their thought won't be like in the 14th-century novel RoTK or Dynasty Warrior.
Again, I don't sell 100% wet-dreams in this novel. I mixed nightmares in it.
————————————————–