NOVEL INFO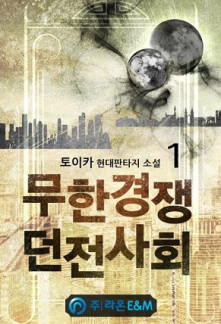 Author:
Toika, Toy Car, 토이카
Alternative Names:
ICDS, 무한경쟁던전사회
Genres:
Action, Adventure, Comedy, Fantasy, Harem, Martial Arts, Romance, Shounen
Status:
Completed
Summary
The second moon marked the beginning of a revolutionary change. With the emergence of monsters and dungeons in modern society, and the ability users who fight against them, the world faces a shift in its paradigm.
It heralds the advent of a new energy source and the decline of traditional occupations.
Common sense thus becomes warped and imagination becomes reality.
Editors: Lightning Asura, Illidan Stormrage, Uncreative