NOVEL INFO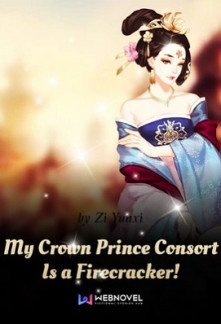 Author:
Zi Yunxi, 梓云溪
Alternative Names:
我家太子妃超凶的
Genres:
Comedy, Josei, Romance, Xuanhuan
Status:
Ongoing
Summary
A genius talisman practitioner is reborn as a seven-year-old girl! However, her innocent appearance belies her vicious personality.
In the remote countryside, the Crown Prince runs into her, beating up her enemy. She is indifferent, but it's love at first sight for the Crown Prince!
"Not good, Your Highness the Crown Prince, Her Highness the Crown Prince Consort used an immobilization talisman on His Majesty the Emperor, and His Majesty is currently eating dirt in the main hall."
"Isn't that normal? Who told that dog emperor to provoke my wife? I say it's a job well done! Pour a bucket of ice water on him to cool him down!"