NOVEL INFO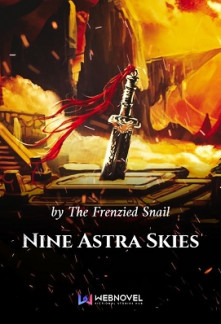 Author:
Mad Snail, 发飙的蜗牛
Alternative Names:
9AS, Nine Heavenly Star Art, 九星天辰诀
Genres:
Action, Adventure, Comedy, Drama, Ecchi, Fantasy, Harem, Martial Arts, Xuanhuan
Status:
Completed
Summary
A mystical presence known as The Flying Dagger brought him, an orphan in his world into the realm of the Nine Astra Skies. Ye Chen is a teenage boy tasked with saving his clan — the Ye Clan — from the complete annihilation by their sworn enemies — the Yun Clan.
Join Ye Chen as he embarks on a journey to grow stronger and discover the world in which humans, Beasts and Celestial Beasts coexist with powerful forces that inhabit the world, like Daemon Kings and Divine Beasts.