NOVEL INFO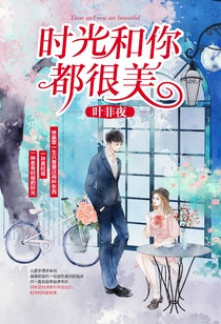 Author:
Ye Fei Ye, 叶非夜
Alternative Names:
时光和你都很美
Genres:
Josei, Romance, Slice of Life
Status:
Completed
Summary
Shortly after his marriage, Lin Jiage was thrown out of his house.
In his quest to return home, he tried every means at his disposal, but to no avail. Eventually, he could only turn his sights to a certain Little Bun.
After listening to Lin Jiage's proposal, Little Bun shook pinkies with him and replied in an adorable voice, "Deal!"
Thus…
On the night that Little Bun received a robot, he brought Shi Yao to a restaurant and secretly whispered into Lin Jiage's ears, "Daddy, Mommy is here to eat with you."
On the night that Little Bun received an Ultraman figurine, he brought Shi Yao to a swimming complex and whispered into Lin Jiage's ears, "Daddy, Mommy is here to swim with you."
On the night that Little Bun received a toy train set, he brought Shi Yao to a hotel room, gave Lin Jiage a condom, and whispered into his ear, "Daddy, Mommy is here to sleep with you."