NOVEL INFO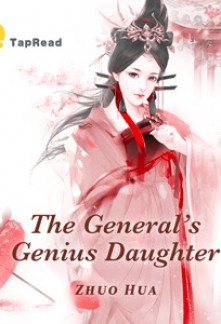 Author:
Zhuo Hua, 灼华
Alternative Names:
天才嫡女妃
Genres:
Drama, Josei, Tragedy, Xuanhuan
Status:
Completed
Summary
In her previous life, the woman that her husband cheated on dug out her beautiful eyes, told her that her child was not her husband's and then tortured her to death. Her six year old son, Tiantian, was harmed by the adulterer while her parents were brutally murdered…
Hua Qiyue woke up again and found out that she was now in the body of a famous general's daughter, who shared the same first name as her. However, she discovered that the body was a useless one as her Qi veins were blocked! Since the heaven did give her another chance of life, she promised herself to destroy the life of her cheating husband, torture the home wrecker, seek revenge and save her son!
By accident, she discovered a handsome devil inside her jade gourd and was forced to acknowledge him as her master. What troubled her more was that her first appearance in the public caused her to be surrounded by numerous handsome men such as the cool and mysterious Prince Nan, her cruel but strong master Tianpi, and the kind and graceful Medical Saint…
Tianyuan continent was the continent of Qi Art and Spirit Summoning Art… Watch how Hua Qiyue master the two Arts, defeat her rivals and solve one mystery after another…