NOVEL INFO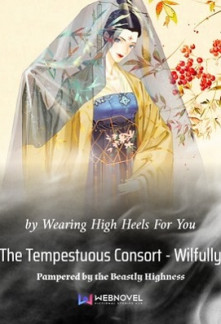 Author:
Wearing High Heels For You, 为你穿高跟鞋
Alternative Names:
烈火狂妃
Genres:
Fantasy, Historical, Romance, Xuanhuan
Status:
Ongoing
Summary
"Ride this, my beloved consort!" Instantly rewarded with a punch in his charming face. He looked hurt, "I just wanted you to try out the mythical beast mount!"
Having died a cruel and excruciating death in her past incarnation, she was reborn into a body imbued with an impeccable talent for cultivation. A good-for-nothing? Fire, water, ice, wind, thunder, and nature; switching between the six elements is easy as pie. Supreme grade pills? She scatters them in the air like candies. Legendary beasts? They're begging her to form a contract. She is the arrogant Queen almighty! You say that heaven is undefiable? Then she will defy it!
"Bad news, my Lord! The consort has beaten the Empress of the Heavenly Phoenix Nation into a pulp!"
He raised an eyebrow and brimmed of pride, "It's nothing. Send a million troops to back up my beloved consort. Tell them that I'm the one who's pampering her!"